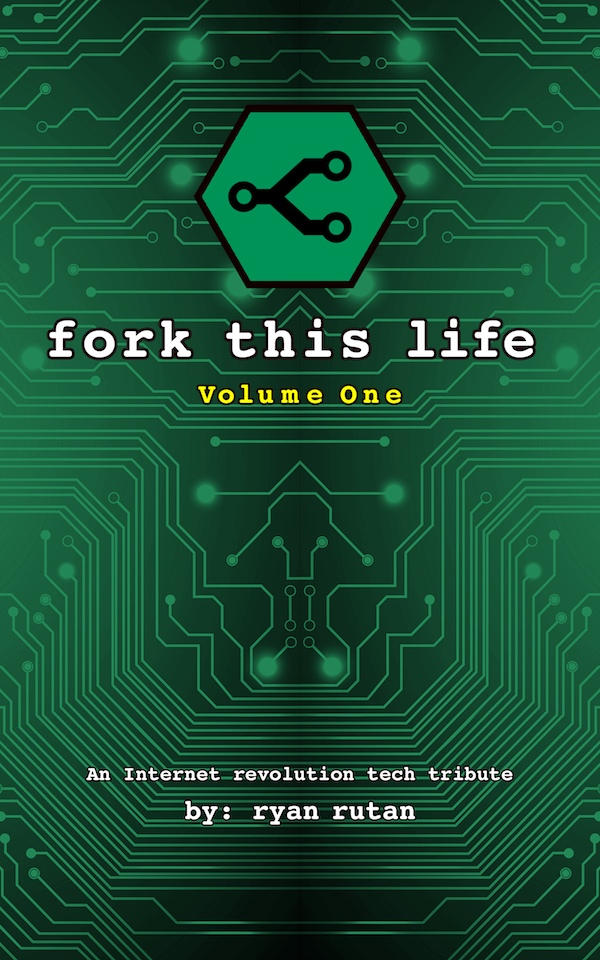 $ cat ~/forkthislife/v1/index
A computer savvy teenage boy is uprooted by his parents' abrupt divorce and forced to relocate from the East Coast to small-town Texas. He traverses his way through high school, relationships and early adulthood in search of his place in a world ensnared by the rise of personal computing, technology and the Internet in the 1990's.
It's 2007 and after waking up in the throes of a vicious hangover, he finds himself reliving his life choices and relationships from the past twenty years to help make sense of the present and find a way forward. A series of serendipitous encounters, none more impactful than the owner of the local computer shop, channels his talents and opens his mind to a brighter future full of unique life experiences, pop-culture trivia and a definition of family that he never knew was possible. But ... nothing lasts forever. Life, love and technology all inevitably change and a vicious game of entropy forces him and his friends to use their skills to race the clock and save their jobs, home and family from a looming tidal wave of urban sprawl.
$ ls ./blog/* | grep -E "news|announcement|blog" | sort | top 7





Volume Two: Recon phase initiated ...

[2023-02-04]




- Research and brainstorming has begun for ForkThisLife Volume Two

Podcast: We're In - [04] Hacking the Novel - Interview

[2021-08-27]




- Talking about the book, 90s and the evolution of cybersecurity

Twitch: Cyber_Insecurity Crowdsourced Security Discussion

[2021-03-08]




- Talking about ethical hacking, crowdsourced security and toxicity.

Dudes and Beer Podcast - Author Interview

[2020-11-17]




- Listen to our conversation on ethical hacking and 90s technology.

Hacking My First Fiction Novel - 3/3

[2020-11-08]




- Crossing the finish line and lessons learned from self publishing.

Hacking My First Fiction Novel - 2/3

[2020-11-02]




- Finding pockets of time by hacking your mood and staying accountable.

Hacking My First Fiction Novel - 1/3

[2020-10-25]




- Organizing your process and preparing to write your first book!

$ man author

Ryan Rutan is a devout husband, father, technologist and nerd. From an early age, he found joy in math, computers and theater, which emerged as passions in his life fostering exciting and unique career opportunities. His first literary work,

The Adventures of the Polar Elf Innovation Squad

, is a children's book derived from an IoT project called

PolarPort

. Armed with a bevy of life experiences and interesting stories, he chose to write his first fiction novel, fork this life : Volume One, about growing up during the rise of the Internet. Ryan currently lives in Pepeekeo, Hawaii with his wife, two daughters, dog and cat and is always looking to learn new things and ways to spread aloha. #nerdhuman #feminist #GirlDad #multipotentialite #AlohaIsTheWay